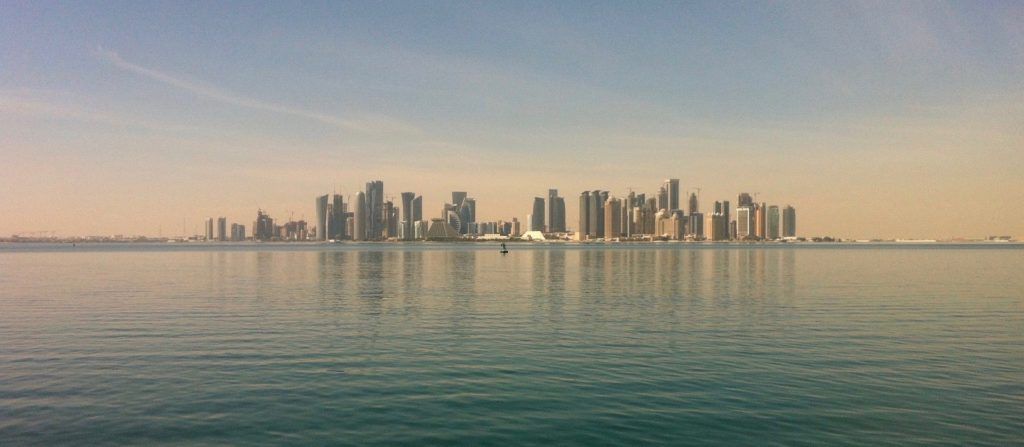 Qatar Financial Centre Regulatory Authority (QFC) has fined Guardian Wealth Management Qatar an amount of USD1 million plus costs for regulatory breaches.
In a statement, the QFC said that fines were imposed on the firm's Qatar operation for "contraventions to anti-money laundering/combating the financing of terrorism," with additional penalties for "general regulatory contraventions."
According to a report on International Investment, GWMQ contends that fine stems from its decision to wrap up Guardian Wealth Management Qatar (GWMQ) and leave the Gulf nation in 2015.
The regulatory authority on Sunday published the following decisions on its website:
(a) To impose a financial penalty of QR2,500,000 on Guardian Wealth Management Qatar GWMQ in relation to the Anti-Money Laundering and Combating Terrorist Financing Rules 2010 contraventions in accordance with Article 59(1) of the Financial Services Regulations
(b) To impose a financial penalty on Guardian Wealth Management Qatar GWMQ in the amount of QR1,092,000 in relation to general regulatory contraventions of the Rules of the regulatory authority in accordance with Article 59(1) of the Regulations; and
(c) To order Guardian wealth management Qatar GWMQ to pay the costs and expenses of the investigation conducted by the regulatory authority in accordance with Article 50(4) of the Regulations.
Guardian Wealth management Qatar GWMQ was authorised by the regulatory authority on October 20, 2009 as an insurance intermediary firm to conduct insurance mediation in accordance with Article 29 of the Regulations. It commenced regulated activities on January 3, 2010.
During its investigation of Guardian Wealth management Qatar GWMQ, the Regulatory Authority identified systemic failures in GWMQ's implementation of its
AML/CFT policy, procedures, systems and controls (PPSC). Additionally, in the course of the investigation GWMQ made misrepresentations to the regulatory authority regarding its conduct and implementation of PPSC designed to prevent money laundering and terrorist financing.
Michael Ryan, QFCRA CEO, said, "The implementation of effective AML/CFT controls is essential to protecting the reputation of the QFC and the firms that operate in the QFC. The action reflects the importance that the Regulatory Authority places on effective AML/CFT systems and controls."
What does this leave for Expats in Qatar?
For many expats who have transferred pensions, investments and savings, your portfolios may no longer be managed. They will still be secure with the financial institutions that have been chosen however, there performance and charges may not be in the best interest of the client.
Contact Harrison Brook and discuss how we can assist with your current situation to ensure they your finances are working in your favour now. and in the future.
The information contained herein is for informational purposes only which is subject to change and should not be relied upon. You should seek advice from a professional adviser before embarking on any financial planning activity.