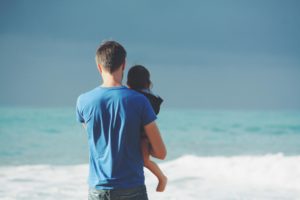 Providing your child with a good education is a major concern for most parents. You want to give them the best start in life with the opportunity to study something they enjoy and empower them to make their own decisions for their future. Sound financial planning now will offer them that freedom to access a greater number of options. This is particularly crucial for expats as your children will be classed as 'International Students' and may face higher university tuition fees.
Why Set Up an Education Savings Plan?
The costs of higher education are rising faster than inflation due to the increasing demand for student places currently outstripping the availability of places. This upsurge in demand for higher education has resulted in fees soaring and that's before you consider the other living expenses, such as accommodation, travel, study materials and membership to clubs or societies. Obviously, if you have more than one child, planning this upcoming cost becomes even harder to budget for.
In order to afford this in as much comfort as possible, it is imperative to set up an effective wealth accumulation international education savings plan to facilitate your child's aspirations.
The plan allows you to contribute from whichever country you are resident and to pay for the education in the country you eventually choose. This flexibility ensures you can continue contributing to your child's education savings, in a tax-efficient investment area, wherever life may take you next.
How to set up an education savings plan?
As cross-border international specialists, we are familiar with global education costs and can provide ongoing unbiased advice and management on the best option for you and your family. Harrison Brook offer discounted international education savings plan through our online advice system and pass the savings onto you. Education savings plans are available from a broad range of leading banking institutions and we have access to investment specialists' hand-picked funds, structured for capital growth, income generation or both.