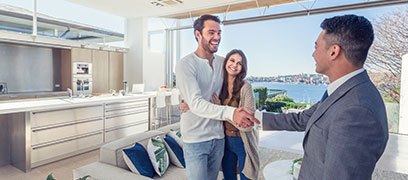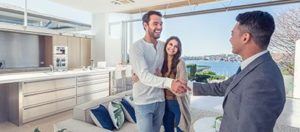 Our experienced and bilingual team will provide unparalleled support to make sure your acquisition and French Mortgage application is as stress-free as possible.
We understand that mortgages aren't a one-size fits all kind of deal, which is why we place the utmost importance in determining your individual circumstances to get you the deal that allows you to live your best life.
Harrison Brook Mortgages are partnered with multiple French retail banks and Monégasque private banks depending on the property purchase price. Different banks have different criteria, such as loan duration, loan to values and so on, so these partnerships enable us to acquire preferable terms and conditions for our clients.
It is very important before moving forward with a property purchase abroad that you speak with a qualified mortgage and registered broker in order to ensure you get the right financing with the right bank, according to your own unique situation.
Types of Mortgages Available in France
Variable Rate Mortgages
Variable rate mortgages can fluctuate, either on a 3- or 12-month basis, which affect your duration or monthly payments. This is usually decided before the loan is in place. The advantage of a variable rate is that there are usually no penalties for early repayment, partial or total.
Fixed Rate Mortgages
Fixed rate mortgages are worth considering in France as the rate is often fixed for the entire duration of the loan, up to 25 years.
Capped Rate Mortgages
Capped rate mortgages are interesting because the variable rates are incredibly low at the moment.
Capital Repayment Mortgages
Capital repayment mortgages are the main type of loan offered by banks in France, where you are repaying both capital and interest from the start of the loan.
Interest Only Mortgages
The purpose of this investment is to acquire interest and serve to repay the outstanding capital at the term of the loan.